Last Saturday, the TAPS team investigated a former police station in Homestead, Pennsylvania. A film crew conducted interviews and took shots of the building this Friday, wrapping up production at the location. According to a local paranormal group, the police station is home to a vortex, or gateway between the spirit world and our own. The Greater Pittsburgh Paranormal Society reported screams and movement from their investigation back in 2008.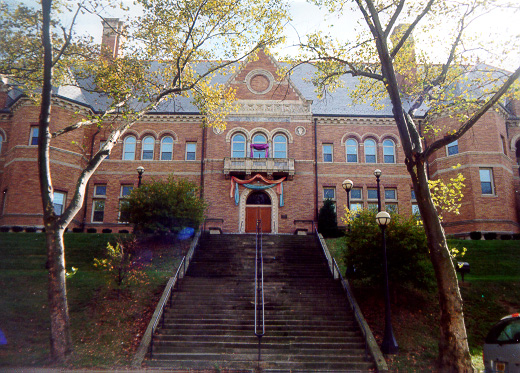 The Carnegie Library of Homestead looks impressive, but is it haunted?
(Image from Google)
The team also searched for spirits at the Carnegie Library of Homestead and at an unnamed location (maybe a private residence?) in the Steel Valley area, about an hour away from the former police station.
These investigations are expected to air sometime later this year as part of Season 7.